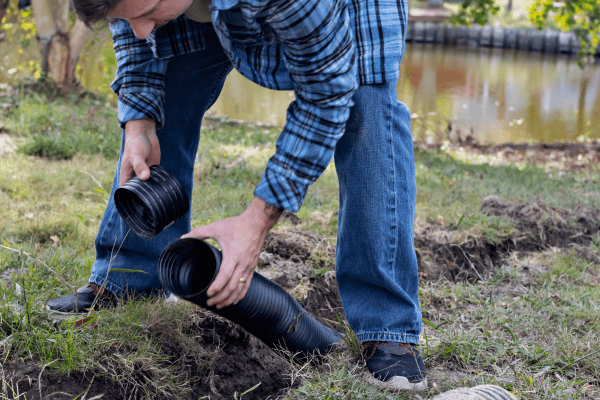 A french drain can help your home avoid costly problems that include foundation failure, mold, structual damage, flooded lawn and so forth.
Having the proper drainage system could help save your Houston home from future foundation problems.
We will use this post to focus on two other important aspects; namely, why and when a French drain should be installed.